The Nines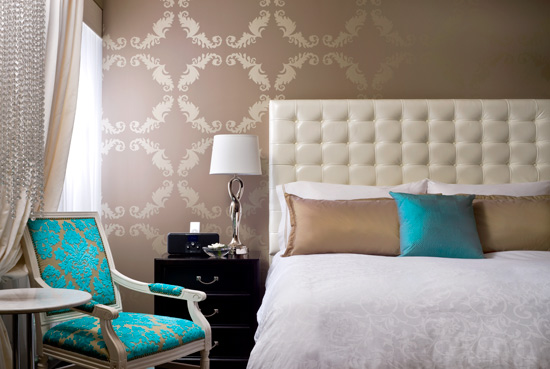 The conference will take place in The Nines Ballroom, which is definiely set to impress. The hotel is artsy (but not artsy-fartsy) and convenient for both public transit and downtown festivities.
Our official room block at The Nines is sold out. Our reps have some off-the-record flexibility though, so best bet is to call John Kohlepp at The Nines, (503) 802-4826. While supplies last.
UPDATE: We've arranged for a separate overflow block at The Paramount, a hotel a few blocks away (~5 minute walk). To reserve a room at the discounted rate of $169, call 855.215.0160 and request the EmberConf rate.
NOTE ABOUT BOOKING: A large event has been scheduled in Portland immediately following EmberConf, making it difficult to find accomodations for the evening of Wedensday, March 26th. If you have options, we recommend jumping on them before they disappear. Also expect that night to be rapidly unavailable (or at the very least more expensive) at any of our conference hotels.